Authenticity and passion
for a top-quality product

Dinoabbo products are characterised by the great care taken at all stages of the manufacturing process, from production to processing and packaging, as well as the company's committment to the environment.
The mill runs on green energy thanks to a photovoltaic system that produces more than 50 per cent of the energy used.
Moreover, the processing waste, pomace and powder are used for heating.
Our products are born from our constant commitment to guaranteeing consumers the highest levels of quality.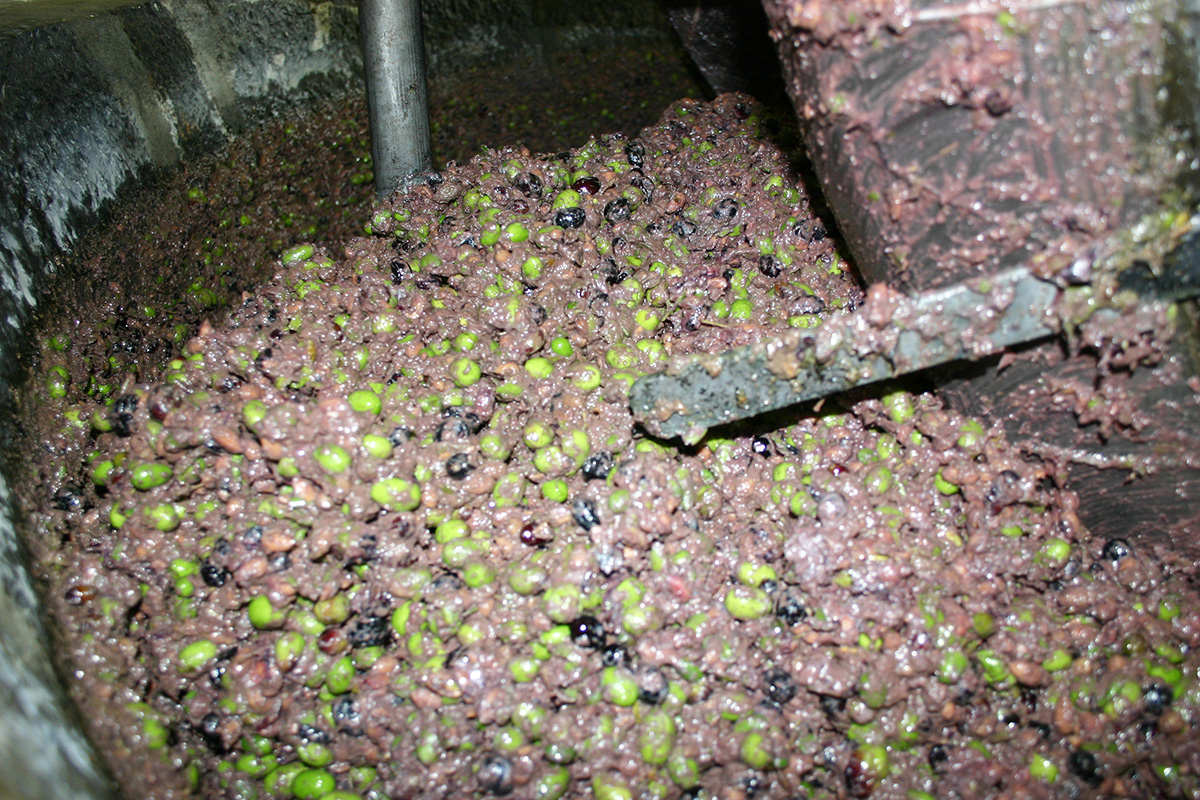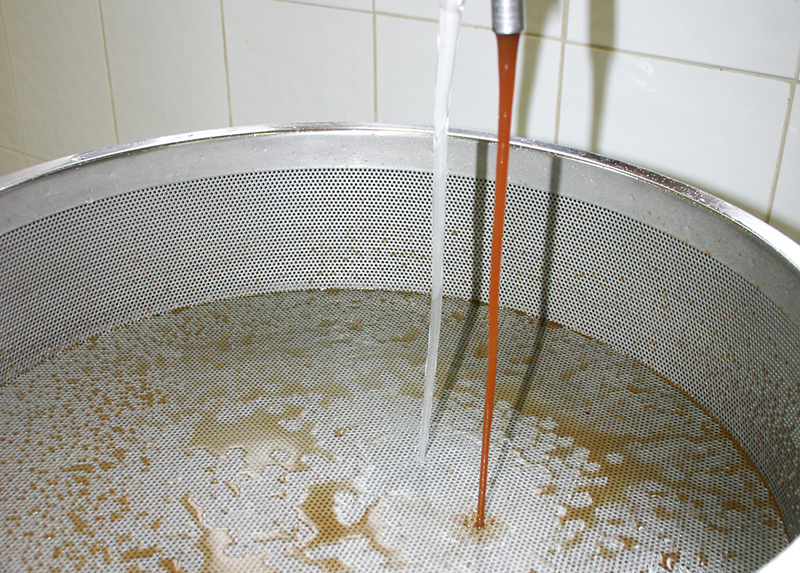 THE OLIVE HARVEST
Throughout the Imperia area, and therefore also in the municipality of Lucinasco, due to the hilly and often steep terrain, olive trees are planted in typical terraces called 'fasce' (small strips of land supported by dry stone walls). The harvesting of taggiasca olives variety which is the unique one in the area, takes place during the winter period (from mid-October to the end of March) according to the following procedure.
We spread nets under the olive trees and with a chestnut pole, 'a trappa', we repeatedly beat the branches to make the olives fall: this operation called 'bacchiatura' is the only method in Liguria for harvesting, since the roughness of the terrain does not allow for mechanisation.
Then, after removing the twigs and leaves from the fruit (an operation performed with the 'defoliator' and formerly with the 'guitar'), the olives are measured (in 'quarts', a unit of measurement that by convention corresponds to 12.5 kg). They are then placed in crates or sacks and taken to the mill, where they will wait only one night before being pressed (a longer wait would cause the olives themselves to heat up, lowering their quality).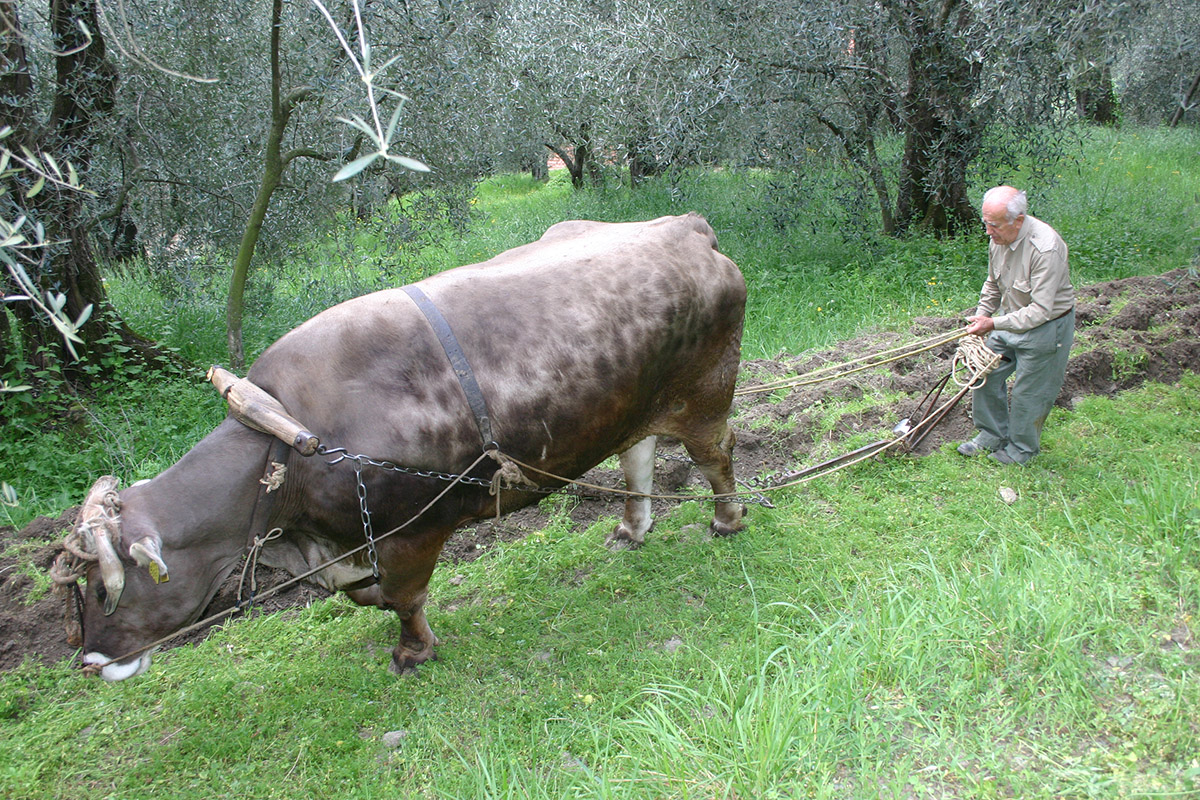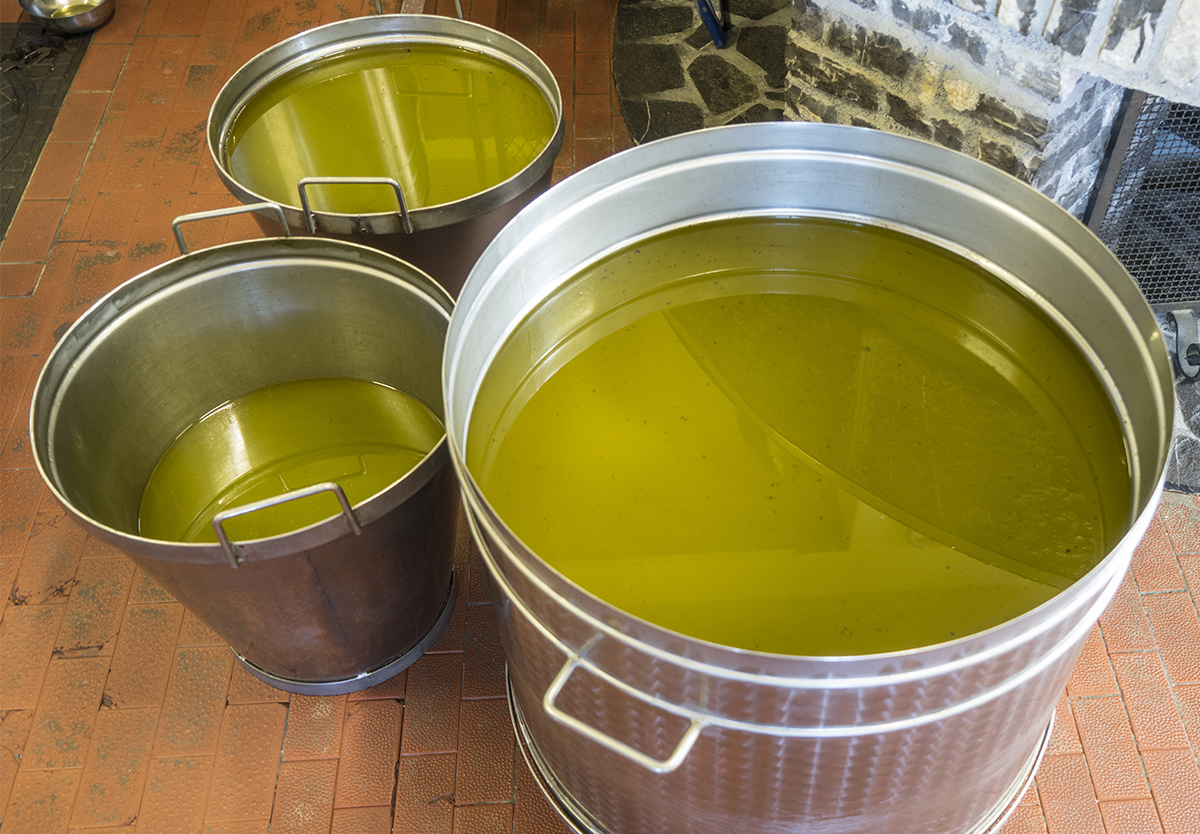 OLIVE PRESSING
About 400 kg of olives are poured into the 'pile', consisting of a granite base on which two millstones made of black 'colombina' (local limestone) rotate. These are ground for about 60 minutes (the time, however, is determined according to the degree of ripeness of the olives and the consistency of the paste obtained). Once this stage of processing is complete, the paste is dropped into a special container, called a 'doser'. This allows the mats (nylon fibre cages with a circular shape and hollow inside) to be filled with the paste. The mats are in turn stacked one on top of the other on a movable trolley until there are about 30. At this stage, the processes that will lead to the birth of Taggiasca Extra Virgin Olive Oil begin.